How technology solves problems
Energy is maximum at around 1 µm suggesting that its main function is materials processing. This removes all information.
Material (Substance) is a significant resource.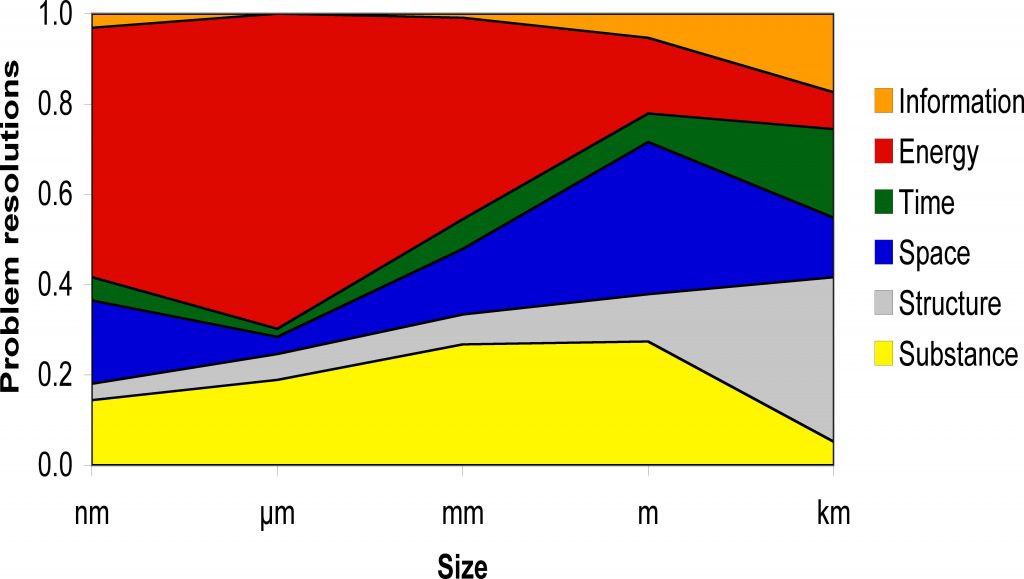 How living organisms solve problems
Information provides the foundation for adaptation to varying conditions.
Structure suggests that the extreme performance of biological systems is due more to their construction than their chemistry (Substance)..
Can Biomimetics change us from an Energy-Material culture to one based on Information-Structure?
Graphs are from Vincent et al., 2006 https://doi.org/10.1098/rsif.2006.0127